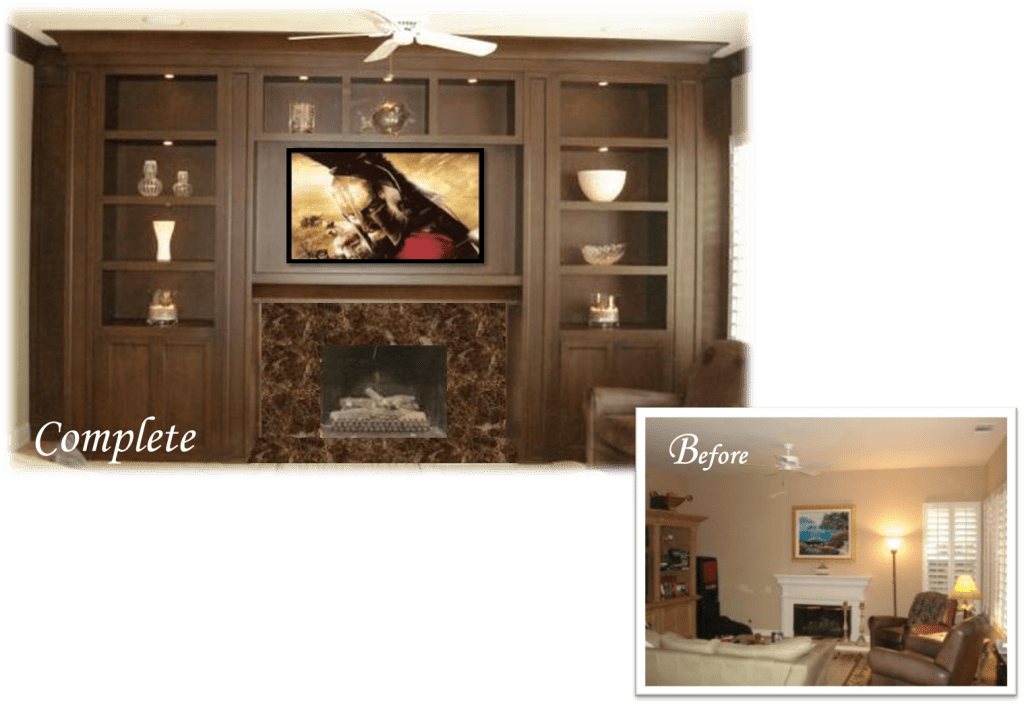 We were struggling to get better utilization out of our living room and had limitations due to Fireplace and window locations. Thinking we would have to use the adjacent wall to the fireplace we then decided to contact several custom cabinet shops and simply were not all that impressed with the designs being presented…  Almost giving up hope we then had one more company to bid and it was Appleton Renovations and to our surprise Ken was able to completely transform our living space with a fresh and desirable solution.  The results are simply amazing, so happy we found Appleton Renovations, we now have a model like home.
In addition to building a beautiful Built-In they designed us the most amazing 70" LED Theater Solution with a one touch remote that's make usage extremely easy
to navigate our Home Theater system, It is just beautiful!
Denniston, RSM. – CA