Have an area that you have always wanted a fireplace?
We installed a plug in Fireplace that absolutely looks real into our Ship-lap Shaker Style Custom Built-In.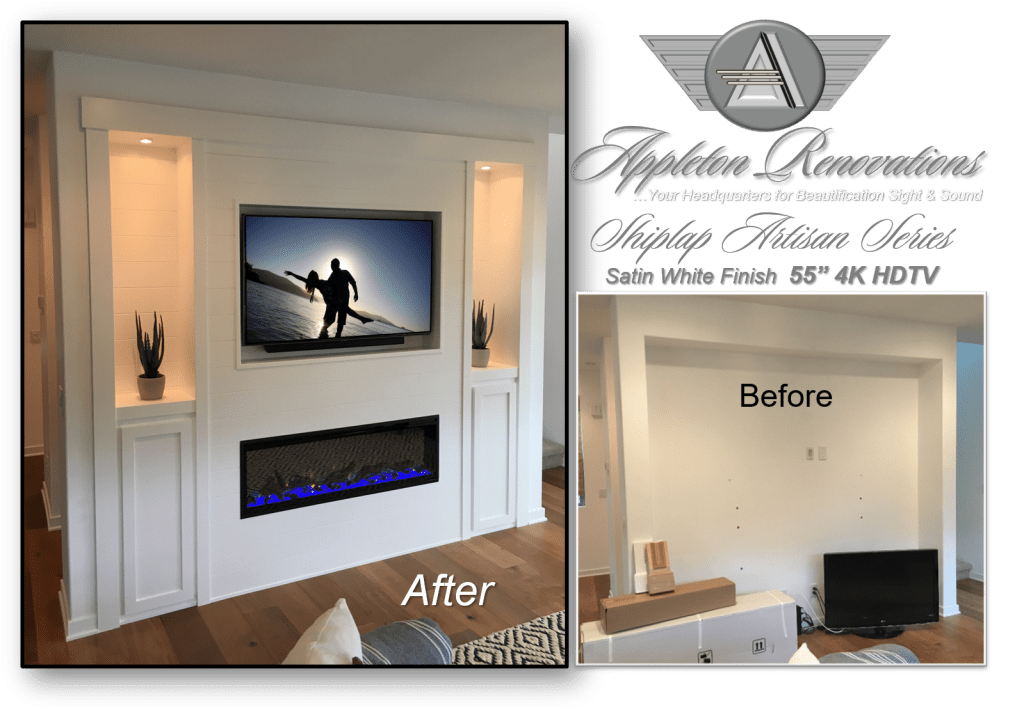 I am Ken Appleton a local small family run business owner and I have designed and fulfilled thousands of customers dreams. I would love to provide you a FREE Design Consultation..
To qualify simply email me a picture of your area with a brief description and I would be happy to send over some ideas.
EMAIL: Ken@AppletonRenovations.com
Financing Now Available! Your Transformation could cost as little as $ 99 Per Month!!!!!!  
Thank you for the opportunity to serve you,
Sincerely,
Ken Appleton
Local Project of the week below – June 3rd, 2019
Project is 9'w x 9'h with a 55" Ultra 4K HDTV & Theater Solution.