Ever Wish you had a Fireplace in your Home?
In this week's project we installed a plug in Fireplace, This new technology looks like the real deal without the danger… Email me a picture of your area & I'll send over some design ideas…
Ken@AppletonRenovations.com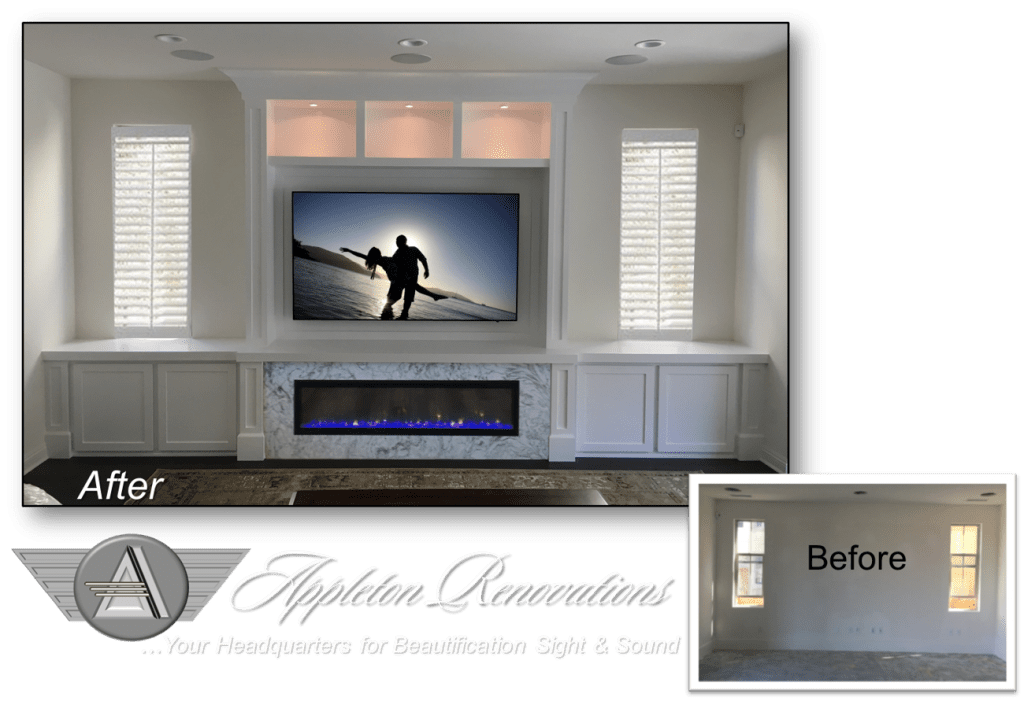 We are a local Mom, Pop & Son Family run business, every Custom Built-In is personally hand crafted by my son & I. 🙂
Local Project of the week below – November 8th, 2019
This Custom Built-In Project is 15'w x 9'h with a 75" S-UHDTV & In Ceiling Theater Solution.
Custom Built-Ins by Appleton Renovations (949) 887-6764 "when quality matters"