Another awesome Home Theater creation from Appleton Renovations, this is now our third custom built-In.  Thank you for your creative ideas Ken… we thought having two separate cabinets was the only option we had, amazing to see how you think outside the box!We have had our entire home renovated this summer and soon discovered that Appleton did many of the trades we had hired others to do except Appleton was not only better in quality they were 10x faster, we actually fired a couple contractors to have Appleton take over.
In addition to building a beautiful Built-In they designed us the most amazing 70" LED Theater Solution with a one touch remote that's make usage extremely easy to navigate our Home Theater system, It is just beautiful!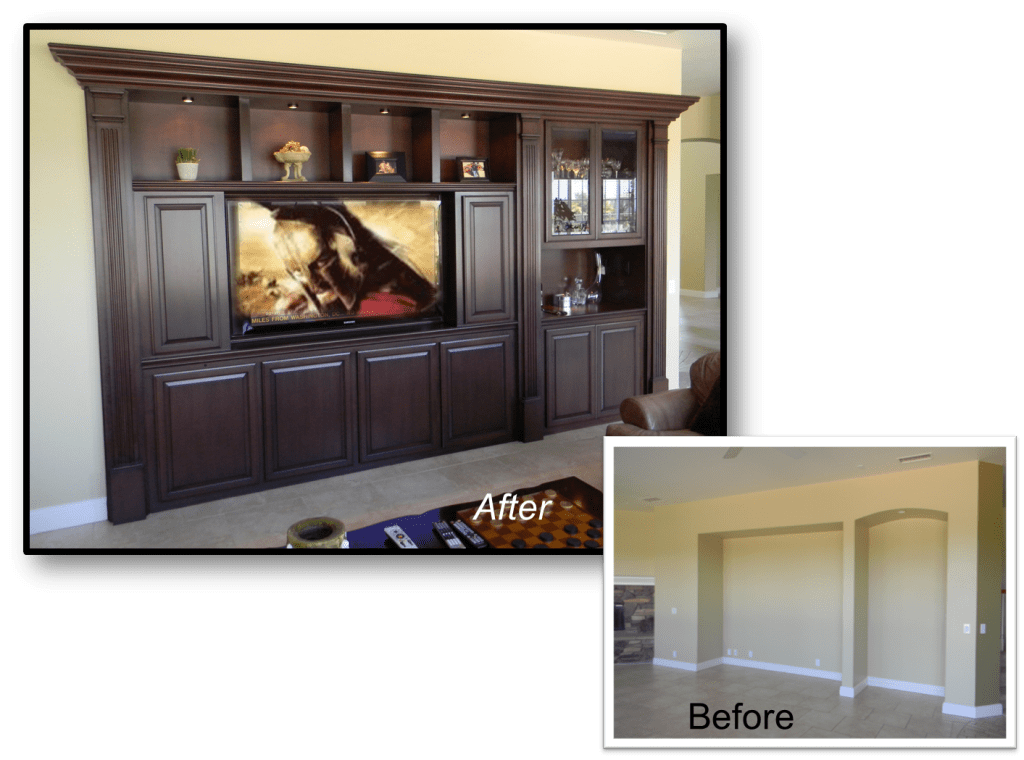 We will continue to highly recommend you to our friends and family, until next time!
Miller – Shady Canyon, CA